N64 Magazine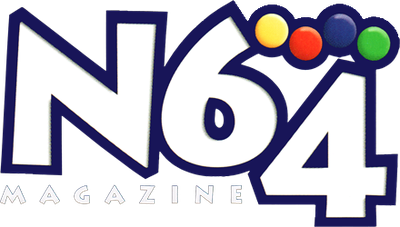 With the Super Nintendo dying, Future decided to discontinue Super Play and Total! in late 1996, with the idea from the outset being to launch a magazine for the next generation of consoles - the Nintendo 64. Many different names were thought of for the magazine, but eventually the simple (but effective) N64 Magazine was decided upon. The magazine duly hit the shops on March 29th 1997 and was an instant hit with both old and new fans.
The magazine's aim was to continue in the same vein as Super Play, and it achieved this whilst gaining a uniqueness of its very own, mostly due to the continuity of several team members carried over both magazines. What set the magazine apart from its competition was the way that it dealt with the N64's lack of releases. For example, within the N64's first 6 months on the shelves there were only 13 Uk releases to review, so there was a lot of space to fill. The writers tried to get as much information into a review as they could, whilst many other magazines reviews were at maximum 4 pages, N64 magazine had reviews that were up to 20 pages long - the review of Ocarina of Time being so long it was spread over two issues. The magazine wasn't always short on new games however, issue 36 (Xmas 1999) had 21 new games including no less than 6 star games (1)
N64 also prided itself on covering the post release experience, with "How To" guides covering every aspect of most of the major releases in depth. This formed a big part of the magazine's early days, and later were developed into a series of free books called Double Game Guide +, covering two games (most of the time) and additional tips for other games. The magazine even went further with its two highest scoring games (not going to name names here, but you can probably guess) releasing completely separate guide books.
N64 Magazine did its best to engage the readers at every opportunity, as well as the usual letters section, readers could for example submit scores to "I'm the best" or take part in a multitude of gaming challenges in "Skill Club 64". N64 magazine was also famed for having many quirky competitions - for example, readers were asked to "Make your own Luigi scene". The aim was certainly to try and get the most out of your games!
Issue 36 also reviewed the worst game in N64 magazines history - but the less said about that the better!