The Wii was a very strange games console, given the innovation it possessed, and its accessibility to all, it had over 1500 different titles released in total - which was many times more than any other Nintendo console. As a quick bit of trivia, the last game released was Just Dance 2020, in November 2019! Unfortunately many of those 1500 were shovelware, and were pitiful at best -mainly just released because of the user base the Wii had. There were of course, some must play releases, including two mainline games in both the Mario and Zelda franchises.
The magazine was there for almost all the releases, so here are the top 10 Wii games NGamer reviewed in its lifetime:
10. Little King's Story (92%)
Little King's Story is probably the most unknown game on this list. Basically a real time strategy about a boy putting on a crown and becoming king, then trying to build his kingdom by defeating seven rival kings. Definitely one of the most unique games on the list and a fairly simple concept, but one that does work.
Matthew Castle Said: Funny, exciting, intelligent, weird and rewarding. This is what happens when great minds dare to be different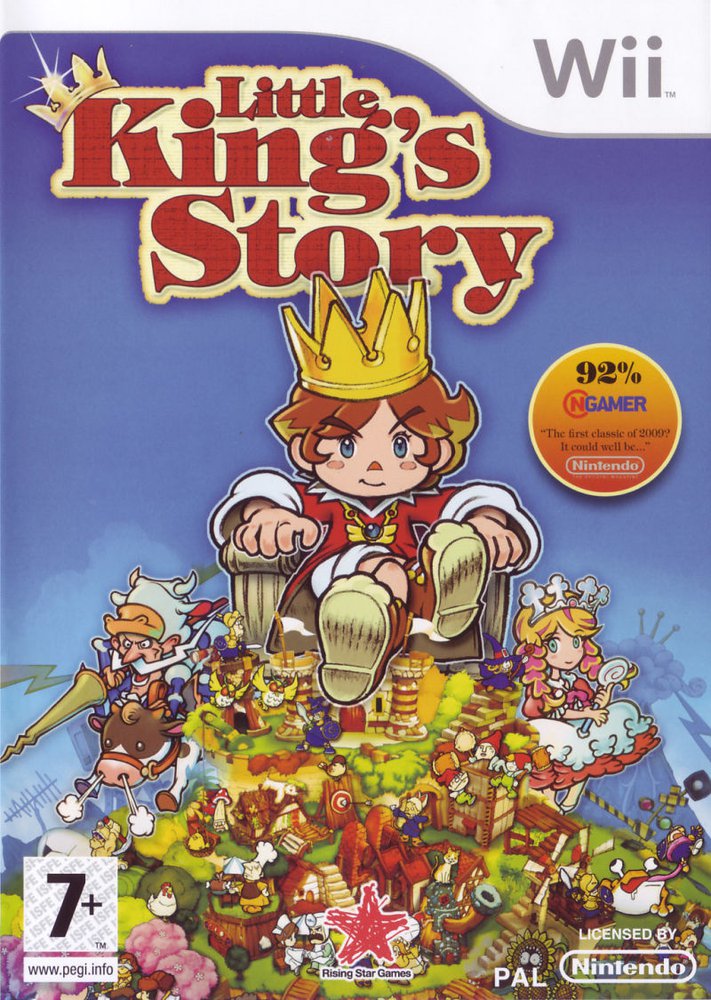 Little Kings Story
9. Manhunt 2 (92%)
Manhunt was a very controversial game, full of horror and gore it wasn't for the faint hearted. NGamer actually reviewed the US copy, the version we were due to get was actually banned, which meant the game had to be heavily stripped back - there was a later review of this version, which scored 80% in late 2008.
Martin Kitts Said: As dark a game as we've ever played, Manhunt 2 is a brilliantly constructed piece of fanservice for horror enthusiasts and a masterclass in stealthy nastiness.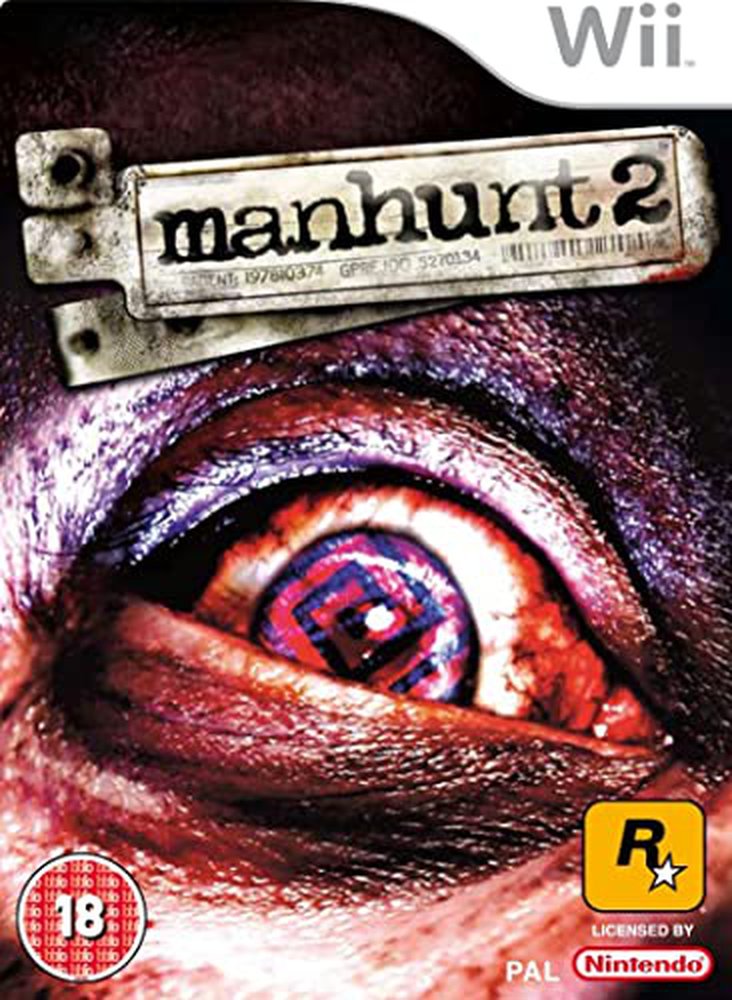 Manhunt 2
8. Xenoblade Chronicles  (93%)
Xenoblade is one of those franchises that keeps on giving, recently being re-released on Switch for its 10th anniversary. It's a JRPG that has done well in western territories as well, because of a simpler battle system. Xenoblades story and characters are also top notch, with Shulk (the big star) appearing in Smash Bros 4 and Ultimate.
Martin Kitts Said: That you won't find a better RPG this year goes without saying. From gameplay mechanics to storyline to visual flair, Xenoblade is an amazing piece of work.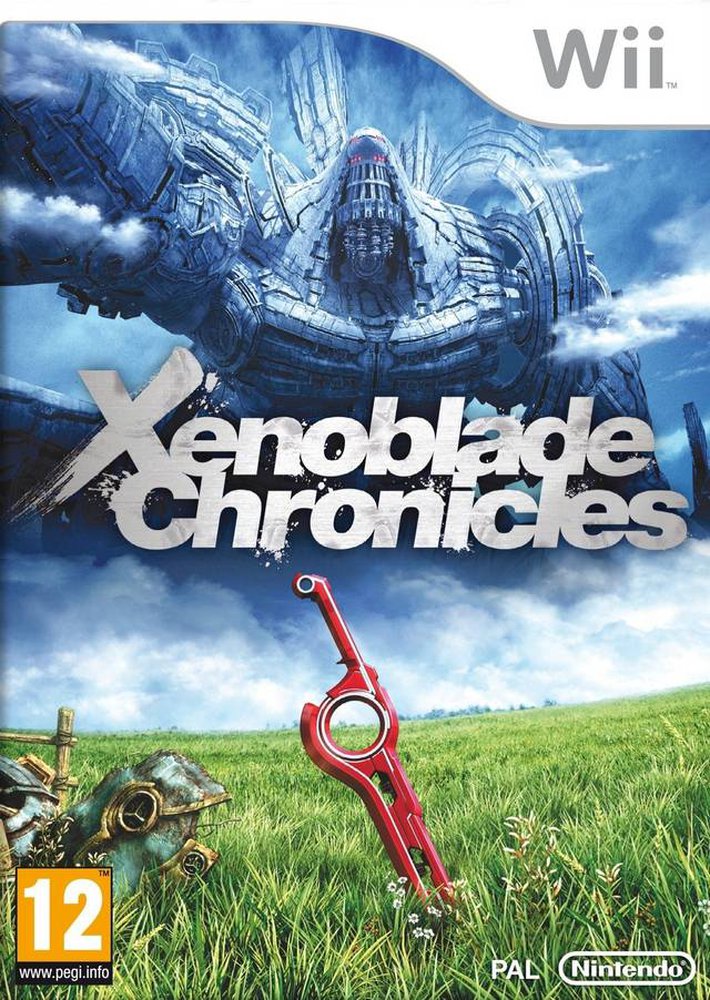 Xenoblade Chronicles
7. Super Smash Bros. Brawl (93%)
This was the third iteration of Smash Bros to hit, and by this point the franchise was very much a heavy hitter. This one expanded greatly on the Gamecube version (Brawl) and introduced a full single player (or co-op) adventure. By the time of the review there were so many internet spoilers that everyone knew Sonic and Solid Snake (along with countless others) were in the game.
Matthew Castle Said: Exactly what we expected from a new Smash Bros - bigger and sillier, with not a jot of noticeable change. But as a piece of Ninty fan service, this is essential.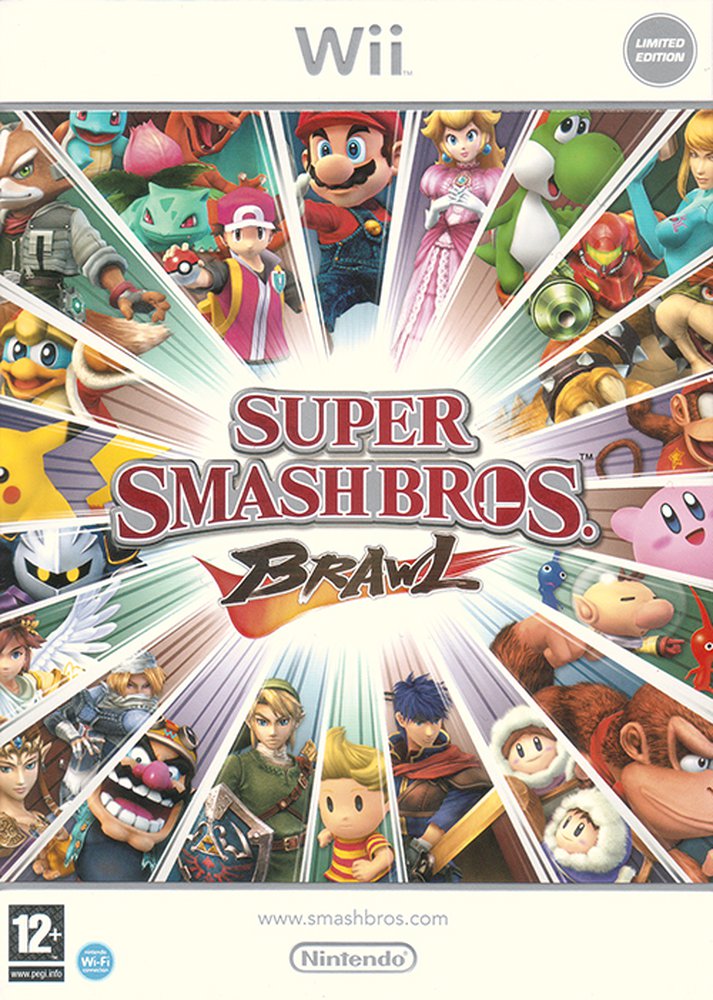 Super Smash Bros Brawl
6. No More Heroes (94%)
The best brand new franchise on the list, No More Heroes was a very Japanese hack and slash game, but with the utilisation of the Wii controller, felt very much at home here. The game had a unique sense-of-humour and story. There was a sequel, but corners were cut, meaning it wasn't as nuanced as the original.
Matthew Castle Said: What other game would have the score box nudging the leg of a grenade-crazy army chick? Filthy, violent and very funny, No More Heroes is the perfect mix of Sida-style and substance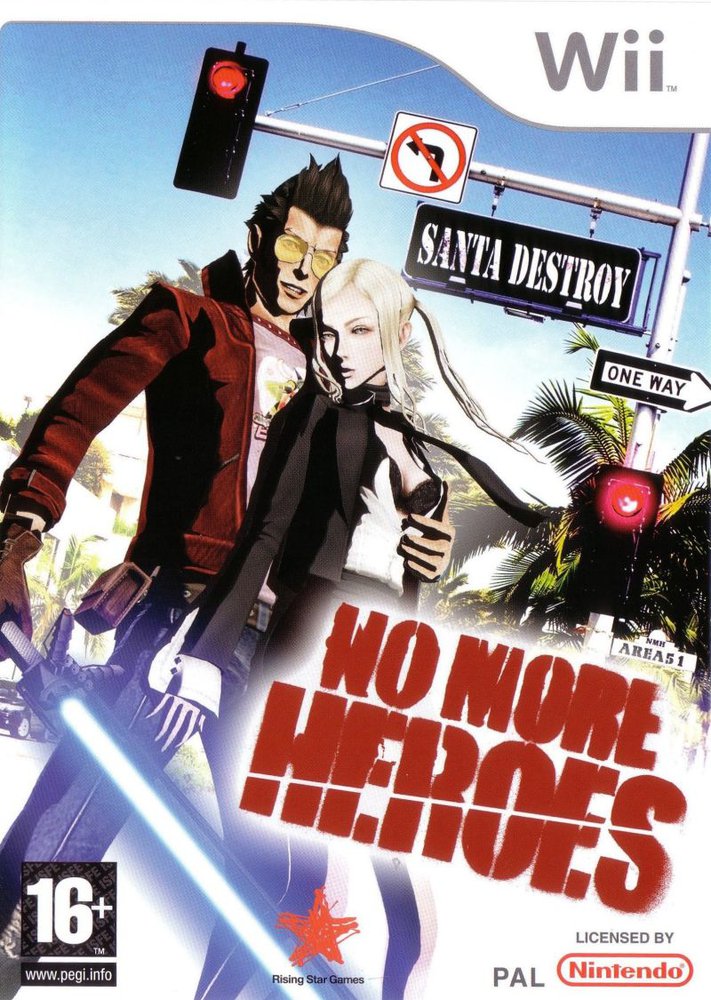 No More Heroes
5. Resident Evil 4: Wii Edition  (96%)
A game originating on Gamecube, but felt just as home on Wii, and the updated controls make it even better the second time around. Quite possibly the best Resident Evil game treading a fine mix between the action and horror styles of the series - with plenty of scares, but plenty of action set-pieces too.
Matthew Castle Said: RRP £30? RIP Boredom. A Resi package that melds ace visuals, controls and features into a fine Wii game. If you've never played before there simply no excuse not to.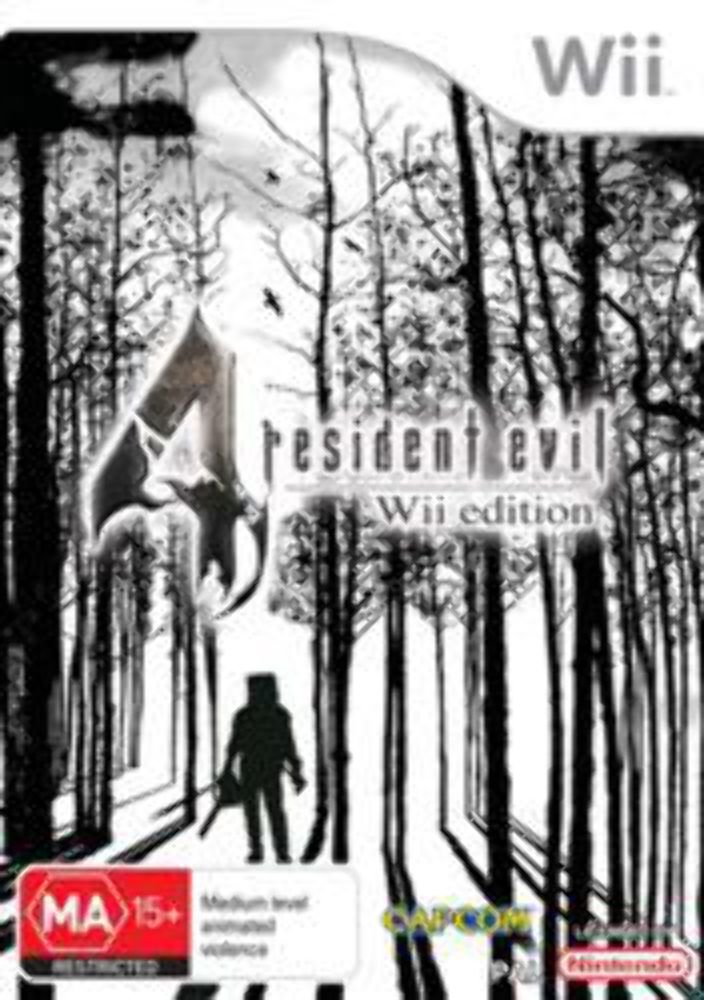 Resident Evil 4: Wii Edition
4. Super Mario Galaxy (97%)
Happily, Mario Galaxy carried on the trend of superb 3D Mario games, perfectly taking Mario into space, and providing a brand new experience for gamers, with all it's gravity centred jiggery pokery. The game is quite different to Galaxy 2, so both games work alongside each other. All 120 stars feel suitably distinct, despite most levels having 6 stars and a very small area.
Matthew Castle Said: Proving that Nintendo are more confident with 3D gaming than they were with 2D, Mario Galaxy doesn't disappoint. Miyamoto needs a new prefix `super` no longer does it justice.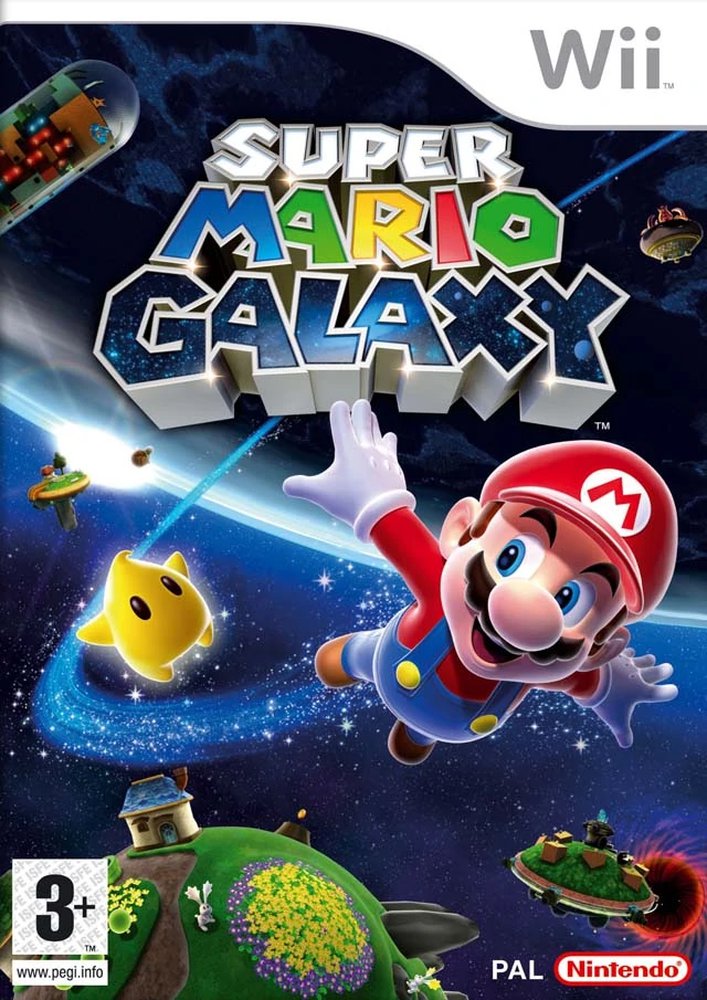 Super Mario Galaxy
3. The Legend of Zelda:Twilight Princess (97%)
Twilight Princess was released on Wii at the same time as Gamecube, but didn't show any lack of ambition because of it. Beautifully utilising the Wii's controls as well as possible in those early days. The game was fairly standard Zelda fare, but the dark and foreboding atmosphere (plus the ability to transform into a dog) really set it aside from its predecessors.
Mark Green Said: And relax. The Wii controls do work. And the game on the whole is, pretty much without argument, the best Zelda ever made. The Wii's off to a stunning start.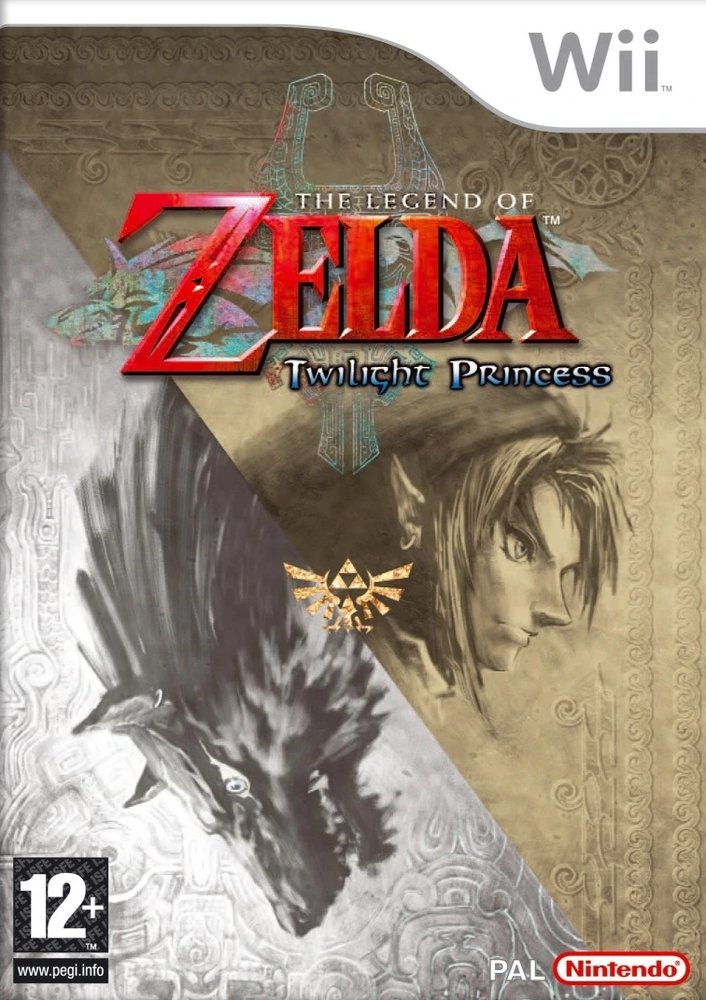 The Legend of Zelda: Twilight Princess
2. The Legend of Zelda: Skyward Sword (98%)
Skyward Sword bettered Twilight Princess by a single percentage point, and this was mainly because of the technical innovations incorporated into the game, focusing on Link's gadgets was a masterstroke, and made you really feel as if you were Link. The story was great, offering a completely original take on the usual save the world concept.
Matthew Castle Said: A huge departure for Zelda and a proper arrival for motion controls. Link's latest is rule-breaking, dream-weaving, tech-loving, heart-soaring stuff.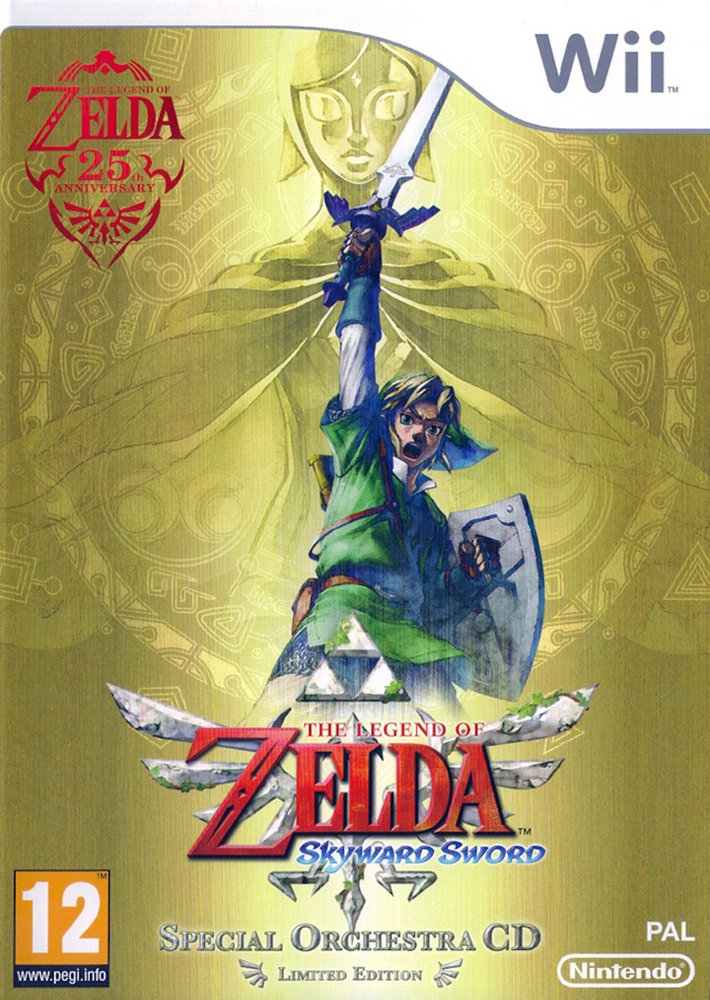 The Legend of Zelda: Skyward Sword
1. Super Mario Galaxy 2 (98%)
Another sequel which showed what the Wii was capable of. Mario Galaxy 2 built upon the first game in almost every capacity. There were plenty of nostalgic throw-backs built in there, plenty of new power-ups and plenty of challenges in some of the later levels. It truly delivered in every aspect of the game. People still want a Mario Galaxy 3 to this day, even with the success of Odyssey.
Matthew Castle Said: Logic dictates once-in-a-lifetime games don't happen twice. Since when has Nintendo's quest for fun answered to logic? A Mario masterpiece.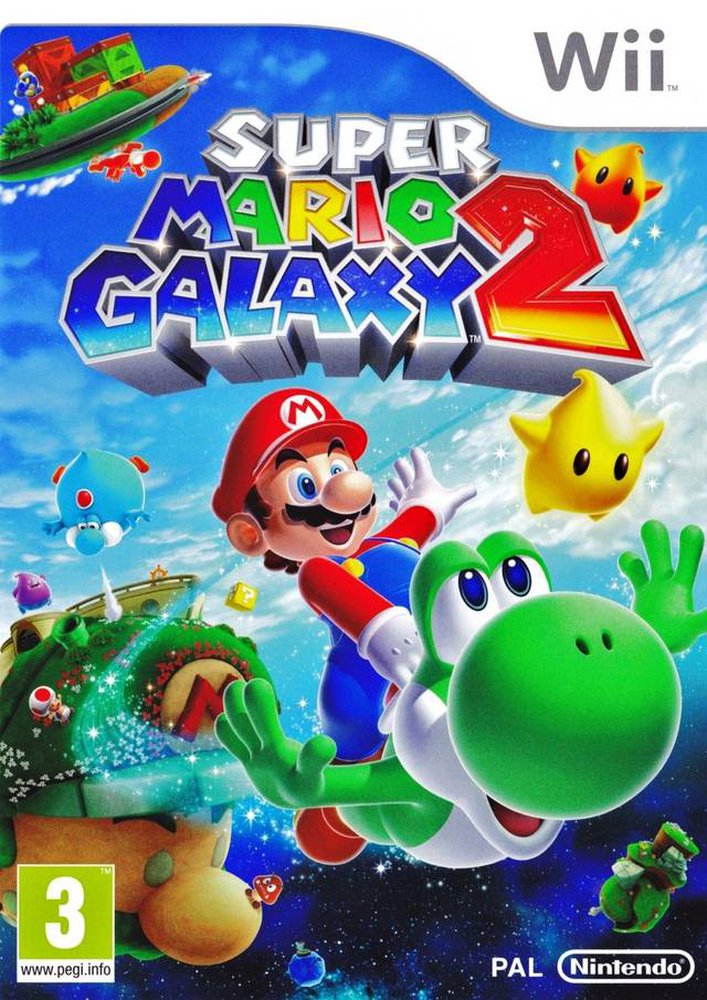 Super Mario Galaxy 2
There are so many other games not hitting the heights that are worth mentioning, the 3 Metroid Prime games packaged together as one so nearly hit the top 10, with 91%, whilst the re-release of Pikmin 2 scored 90%. Mario Kart Wii was a bit lower with 88%, as were Super Paper Mario (87%) and Donkey Kong Country Returns (87%). One of the most famous reviews was in issue 5 where Matthew Castle gave Red Steel 90% whilst other reviewers hovered around the 70% mark.